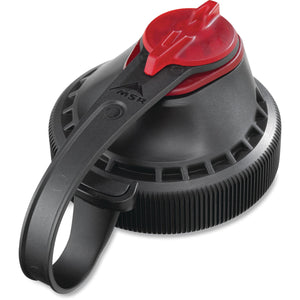 Quick Connect Bottle Adapter
Regular price $19.95 $12.99 Sale
If you are running any of the MSR Dromedary bags, this is the solution for easy filtering when paired with a Hyperflow.  This particular set, is sans packaging, perfect shape but no bags or tags, so you can save the difference!
This is the most over-engineered, functional bottle cap we have ever found. They pair your Hyperflow Filter with all Nalgene-style widemouth containers - MSR Dromedary Bags, Nalgenes, and pretty much anything you will use in the backcountry. They pour very well, and more importantly make filling large containers all the way to the top without spilling an easy, one person solution.
Securely attaches your MSR® HyperFlow™ microfilter to MSR hydration products, Nalgene® bottles and most other wide-mouth containers.