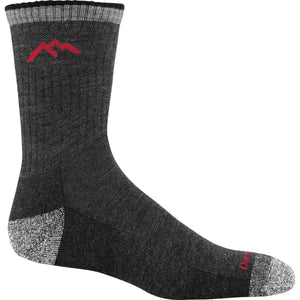 Darn Tough Micro Crew Cushion (1466)
Regular price $20.00 Sale
This sock started getting killer reviews from hikers coming off the longest trails in North America the AT to the Pacific Crest Trail, and more than a few long range hunts. The "1466" Hiker raised the bar on what the ultimate hiking sock needs to deliver. Each year we hear from countless serious hunters that this rugged sock is the only option that truly takes on the rigors of the trail.
With a shorter than traditional height, this sock gives complete protection inside the boot, while leaving very little over the top of shorter modern boots, the result is few grass seeds and burrs, and a more precise fit
Discover the trail legend for yourself.